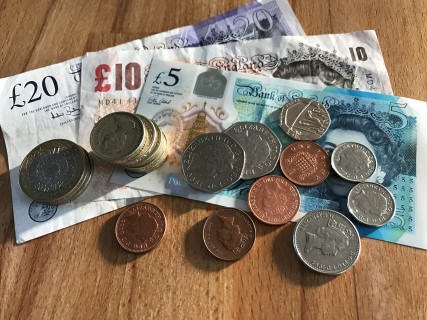 Our annual turnover has been about £16,000 a year. This pays for the premises, the food and the part-time paid staff. We have been raising this amount by applying for grants, receiving donations from groups and individuals and holding fund raising events.
Fund raising events are often a lot of fun. Thanks to all those who supported our two Jumble Sales in 2107. the Combined total raised by the two came to £642. At the April re-launch of Devizes Opendoors several people said they would also like to help with raising funds. Since then there has been a successful Quiz Evening and a great Concert; thanks to the music grroup, "Devyne" and to others who contributed to the evening. Together they and the Quiz evening raised a further £1230. Nexxt up is our annual Sponsored Sleep Out is on 2nd December.
Donations come from people as either one-off gifts or as monthly amounts and both are very much appreciated! Cheques should be to "Devizes Opendoors". Our address is St. John's Parish Office, Long Street, Devizes, SN10 1NN.
You can download Standing order Form with Gift Aid from here.