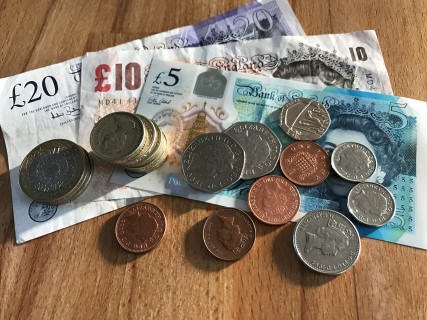 Our annual turnover is about £25,000 a year. This pays for the premises, the food and the part-time paid staff. We have been raising this amount by applying for grants, receiving donations from groups and individuals and holding fund raising events. For example, our recent Jumble Sale was very well attended and raised well over £400. Thanks to all who supported us.
Once more we were delighted by the support from local people and organisations in the run up to Christmas and a Big Thank You Goes To...
Coate Fireworks: £500
Hot Gossip (Wansdyke school staff): £100
Wessex Model & Toy Auction Evening: £1,500
Local Labour Party Cellar Bar: £214
Wadworth Winter Market: Sale of hot drinks £163.18 plus £506.60
Good Afternoon Choir Concert: £833.87
Sing Alive Choir: £429.84
Chamber Choir: £51.20
Bishops Cannings Tuesday Group: £95.00
Worton Nitt & Knatter Group: £137. 10
Worton & Marston Carol Service: £181.20
Marston Chapel Carol Service: £125.10
The (Lawrence) Arts Society: £100.00
Compton Bassett Christmas Fayre: £200
Devizes Rotary: £270
Women's Institute: £12.50
Metabolics: £120
We also received the following monetary donations from supporters amounted to the following: 11 donors, £1,110 - 1 donor, £2,000 - Just Giving donors 675.09
We were also delighted by the generous gifts of wrapped presents, food from members of the public, local organisations and shops, including CW Butchers who supplied 60 pigs in blankets, Christmas cake and unwanted gift vouchers that altogether meant that our guests had a very enjoyable lunch on the 23rd December. Thanks to you all.
Donations come from people as either one-off gifts or as monthly amounts and both are very much appreciated! Cheques should be to "Devizes Opendoors". Our address is St. John's Parish Office, Long Street, Devizes, SN10 1NN.
You can download our Standing Order Form with Gift Aid here.