Devizes Opendoors, is a charity that has been set up to help people in the Devizes Community Area to find solutions to homelessness; to offer support to local people when they are homeless or at risk of becoming homeless and to benefit local individuals in need, including the marginalised and vulnerable.
Opendoors exists 100% for the benefit of others, in particular those who are homeless or at risk of becoming so.
For the last few years it has provided three cooked meals a week at St. John's Parish Rooms, Long Street and there are about 15 – 20 people there at most sessions. Along with the good food and company there is the chance of a shower and a few other things (see Opening Times)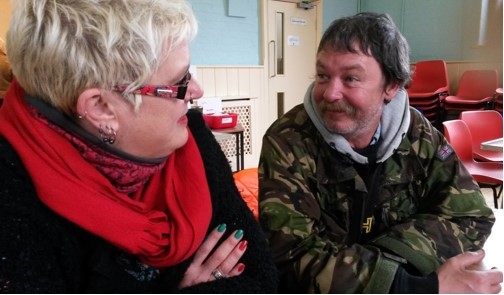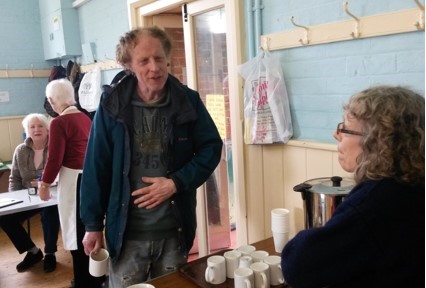 The guests are a mixture of rough sleepers, sofa surfers and those with their own homes but with issues that can make their tenancies vulnerable.
The team has one paid part-time coordinator and about 30 volunteers. Together they prepare the food and the hall, welcome the guests and chat, serve meals and discuss issues in one-to-one conversations. Concerns that get followed up include health (mental and physical) issues, alcohol and drug dependency, criminal activity, financial matters and of course housing issues.
Join our annual sponsored sleep-out
8pm Saturday 2nd December to 8am Sunday 3rd at St. Mary's Church, New Park Street, Devizes
You can download the paperwork from the listings below. If you need to call us - 01380 722560 or 07970 914309
You must have registered in advance, you cannot just turn up on the night. Registration closes on Tuesday 28th November 2017.
Filter
File not found!
Collapse All
Expand All
Sponsored by